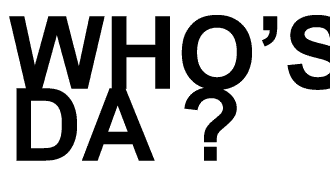 DA IS A NATURAL BORN AND RAISE IN NEW YORK BACK IN 2003, BY A FRENCH FRIES MOM AND A FRENCH SINGER, JEAN BREL;
HE START THE MUSIC AT THE AGE OF 3, BUT START THE MUSIC AT THE AGE OF 6;
HE'S FIRST ALBUM "DA FUCK" WAS A REVOLUTION IN THIS REVOLTUTION WOLRD, MIXING ELECTRONICA WITH MUSIC;
HE MAKE ALSO SHITTY ALBUM, BUT THEY SELL ANYWAY;
IN 2014 HE FALL IN LOVE WITH MIHANE YUUKI? A JAPANESE ACTRICE AND MAKE 2 ALBUM BASED ON THE SOUND FROM HER MOVIES.
IN 2019 CAME OUT "THE AUTISTIC NOISE ART", WHERE WE CAN ALSO HERE A BITE OF MIHANE;
LIKE DA SAID : "MIHANE WILL BE IN ALL MY ALBUM I BELIEVE, SHE'S A PART OF MY LIFE AND MUSIC"